Politik und Gesellschaft
OnlinePodiumsgespräch
Climate Adaptations: Local and Global
Head to Head: A Meeting of Inspired Minds
MI 03.05.23, 19:30 – 21:00 Uhr
ONLINE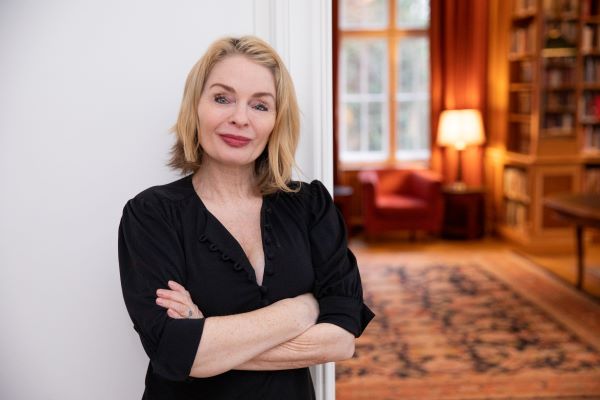 Melting ice sheets and rising seas are just two indicators of Earth's rapidly changing hydrosphere. As we navigate the catastrophic effects of climate change – floods, superstorms, extreme rainfall – how can we develop new ways of analyzing these shared conditions? In her research, Cymene Howe considers the direct connections between melting Arctic ice and the plight of coastal cities facing sea-level rise. Her concept of »hydrological globalization« offers a set of speculative tools to reimagine how we might confront the dramatic consequences of our watery futures. Likewise, Sophie Mok looks at local ways to confront heavy-rain events and flooding at the Neckar River, as well as rising temperatures in Stuttgart, which is now on the path to become Germany's hottest metropolis in 2050 – with up to seventy days of temperatures above thirty degrees Celsius. The newest program in Stuttgart's Climate Innovation Fund, co-funded by The Nature Conservancy in Europe, seeks novel solutions for natural ways to make Stuttgart more climate resilient. Howe and Mok will discuss the ways in which both cities and communities are adapting to climate change locally and globally.
Die Veranstaltung findet in englischer Sprache statt.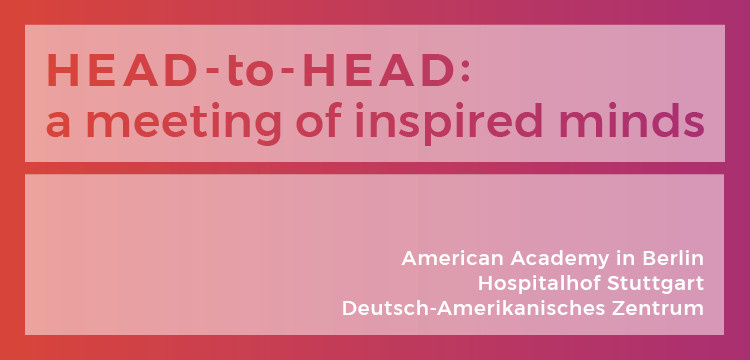 KOOPERATION: American Academy Berlin, Deutsch-Amerikanisches Zentrum Stuttgart, Evangelisches Bildungszentrum Hospitalhof Stuttgart. Generously supported by Holtzbrinck Publishing Group and Berthold Leibinger Stiftung GmbH
MIT: Cymene Howe, Professor of Anthropology, Rice University; Spring 2023 Axel Springer Fellow, American Academy in Berlin Cymene Howe is a professor of anthropology at Rice University. Her books include Ecologics: Wind and Power in the Anthropocene (Duke, 2019), The Anthropocene Unseen: A Lexicon (Punctum, 2020, edited with Anand Pandian), and Intimate Activism: The Struggle for Sexual Rights in Postrevolutionary Nicaragua (Duke, 2013). Howe has also been active in initiatives including the memorial for Okjökull (Iceland's Ok Glacier), the film Not Ok: A Little Movie about a Small Glacier at the End of the World, and the installation Aeolian Politics. Her work has been supported by the National Science Foundation, Cornell University, Durham University, and the Mellon Foundation, among others. Sophie Mok, Stuttgart Climate Innovation Fund, Project Manager Urban Greening and Climate Resilience, The Nature Conservancy Europe; Senior Researcher, Fraunhofer IAO, Stuttgart Sophie Mok joined The Nature Conservancy in Europe in 2022 as a project manager on the Europe Urban Greening Team, where she supports the city of Stuttgart in developing new nature-based solutions through a local climate innovation fund. Mok is also a senior researcher in the Urban Systems Engineering department of the Fraunhofer Institute for Industrial Engineering (IAO), where she was Head of Replication for the EU Horizon 2020 project Urban Nature Labs. This project demonstrates the impacts of nature-based solutions for urban-climate resilience. Within the innovation network Morgenstadt:City Insights, Mok has worked on various research projects for sustainable urban development, climate resilience, and urban farming.
Kostenbeitrag entfällt